Advanced Placement Environmental Science
Course Syllabus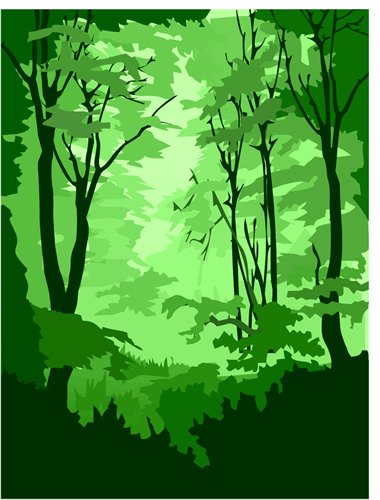 4-6 Silent Spring Exam and Discussion
"The World in Two Pages" by Donella Meadow
Introduction to Course (Syllabus and Grading Policy)
"Hope at Low Tide" by Carl Safina
Four Corners Activity
7-12 Chapter 1 (Key Themes in Environmental Science)
Dimensional Analysis
Parts Per Million Lab
Debunk It!
13-14 Chapter 2 (Science as a Way of Knowing: Critical Thinking About the
Environment)
Water You Know About Science?
The Scientific Method: What are the effects of thermal pollution on
river fish?
19 EXAM (Ch.1-2)
20-28 Chapter 4 (The Human Population and the Environment)
Global Law and Solar Box Cookers
Film: Six Billion and Beyond
"The Tragedy of the Commons" by Garrett Hardin
The Tragedy of the Commons Fishing Activity
Estimating Carrying Capacity
The Universal Declaration of Human Rights
Introduction to A.P. exam Free response Questions (FRQs)
October
1-4 Chapter 6 (Ecosystems and Ecosystem Management)
There's A Hair In My Dirt! by Gary Larson
Pillbug Behavior Lab
5-11 Chapter 7 (Biological Diversity)
Biodiversity/Transect Lab
Guggenheim Preserve Field Work
12 EXAM (Ch. 4, 6-7)
15-17 Chapter 3 (The Big Picture: Systems of Change)
People and Nature: A Walk in the Park
The Evolution of Life on a Football Field
"Human Domination of Earth's Ecosystems" by Vitousek et. al.
18-22 Chapter 5 (Biogeochemical Cycles)
Tectonics Computer Lab
Alternative Energy Project Assignments
23 EXAM (Ch. 3,5)
24-26 Chapter 8 (Biogeography)
Earth's Biomes
"A Walk in the Woods to Alum Cave" by Edward Abbey
November
10/29- Chapter 9 (Biological Productivity and Energy Flow)
11/1 Using Dimensional Analysis To Solve Efficiency Problems
Depth Profile and Compensation Point Exercise
Solar Input Lab
2-7 Chapter 10 (Ecological Restoration)
Wants and Needs Assignment
8 EXAM (Ch. 8-10)
9-16 Chapter 11 (Producing Enough Food for the World: How Agriculture
Depends on the Environment)
Film: The Future of Food
A Lot of Rot Activity
"The Good Farmer" by Barbara Kingsolver
Hunger Banquet
19-26 Chapter 12 (Effects of Agriculture on the Environment)
Soil Lab
What Did Your Lunch Cost Wildlife?
27-30 Chapter 13 (Forests, Parks, and Landscapes)
People and Nature: A Walk in the Park (Follow-Up)
December
3-6 Chapter 14 (Wildlife, Fisheries, and Endangered Species)
Seafood Wallet Cards
Asian Longhorned Beetle Goodies
Film: Cane Toads
Guest Speaker? (Long Island fisherman?)
7 EXAM (Ch. 11-14)
10-13 Chapter 15 (Environ. Health, Pollution, and Toxicology)
Toxins in the Home Activity
"The Pollution Within" by David Ewing Duncan
Bioassay of Toxic Materials in the Environment
Toxicology Problems
14 QUIZ (Ch. 15)
17-19 Chapter 16 (Energy: Some Basics)
We "Auto" Drive Less Activity
Calculating Efficiency
January
12/20- Chapter 17 (Fossils Fuels and the Environment)
1/4 Film: Who Killed The Electric Car?
7-11 Alternative Energy (Chapter 18) Presentations/Projects Due
14-17 Chapter 19 (Nuclear Energy and the Environment)
Calculating Half-Lives
Nuclear Energy Debate
18 EXAM (Ch. 16-19)
22-25 Midterms
28-31 Chapter 20 (Water Supply, Use, and Management)
Film: Flow
"Water" We Going To Do?
February
1-7 Chapter 21 (Water Pollution and Treatment)
Dissolved Oxygen in Water Lab
8 EXAM (Ch. 20-21)
11-15 Chapter 22 (The Atmosphere, Climate, and Global Warming)
Personal CO2 Production
Film: Global Warming: What's Up With The Weather?
Letter Writing Campaign
25-28 Chapter 23 (Air Pollution)
Tailpipe Emissions Made Visible
1 EXAM (Ch. 22-23)
March
4-7 Chapter 24 (Indoor Air Pollution)
Film: Environmental Illness
"Furnishing a Healthy Home" by Mark Harris
Some Mold News Activity
8-14 Chapter 25 (Ozone Depletion)
Tropospheric Ozone Lab
Save Our Skins: Ozone Depletion and Skin Disorders
15 EXAM (Ch. 24-25)
18-21 Chapter 26 (Minerals and the Environment)
Cookie Mining Activity
"The Midas Touch" by Kenneth Miller
April
3/22- Chapter 27 (Dollars and Environmental Sense: Economics of
4/3 Environmental Issues)
Probability and Risk
Environmental Economics: Who's Paying For The Pizza?
4 EXAM (Ch. 26-27)
5-11 Chapter 28 (Urban Environments)
Film: The End of Suburbia
"Is there room for urban renewal in the environmental movement?"
Urban Sprawl: A Round-Table Discussion
12-17 Chapter 29 (Waste Management)
Re-Use An Item
Trash Talk: There Is No "Away"!
Film: Modern Marvels: Garbage
Packaging Police: A Visit To A Local Supermarket
18-22 Chapter 30 (Imagine a Sustainable Future)
Personal Code of Environmental Ethics
"The Land Ethic" by Aldo Leopold
23 EXAM (Ch. 28-30)
May
4/24- Review for A.P. Exam
5/1 Campus Ecology Tour
2-3 COURSE FINAL EXAM
6 A.P EXAM